Adhesives and Bonding Tools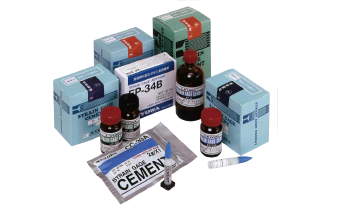 To obtain good measurement data, the strain gage must be completely bonded to the material to be measured. It is important to select and use an adhesive suitable for the material to be measured, the material of the gage base, and the measurement conditions.
View details in the General Catalog
Remarks
Note: The stated operating temperature range is for the adhesive only, and may differ depending on combinations with gages. When using the adhesives and gages together, read the attached instruction manual carefully.